The purpose of WillieMcGee.com is both to communicate and preserve the history of a man whose story deserves to be told. Many people who have been exposed to the St. Louis Cardinals view Willie as a role model, a folk hero, and a friend.
Sadly, he exists somewhere in the middle ground of baseball's former players: he is certainly in the discussion as one of the key players of his era, but he is probably not headed to Cooperstown, and the websites that have been dedicated to him (including this one, which used to have an official affiliation with McGee) have almost all disappeared. 
Sharing Willie McGee's Story: A Tribute to a Baseball Icon
My goal for this website is to have as complete an account as possible of this great man, including published articles, fan memories, pictures, and other information. Anyone who has this type of information and would like to share it should please feel free to contact me. Additionally, anyone who has an official tie to Willie McGee and is interested in reclaiming this web space may feel free to contact me as well. This site is not meant to be the "official" Willie McGee homepage; rather, it is a way to communicate about Willie in the absence of an official web presence.This site was created by Mark Henderson, whose admiration for Willie McGee began at age 7, just after moving to the St. Louis area in 1985. It was launched on November 2, 2003.
What can you say about a ballplayer who, in the final years of his career, received a standing ovation every time he came to bat? That's part of what this website is trying to answer.


Willie McGee, the 1985 National League MVP, enjoyed a brilliant career with the St. Louis Cardinals, Oakland Athletics, San Francisco Giants, and Boston Red Sox. He is associated primarily with the St. Louis Cardinals, where he began and ended his career. Though his playing career was impressive, Willie has earned the respect that far outstrips any of his triples or diving catches. After McGee returned to St. Louis in 1996 to finish his career, he received a standing ovation each time he stepped to the plate at Busch Stadium, and he remains someone certain fans would do anything to show their appreciation for if only he were still in uniform.
The new WillieMcGee.com is an attempt to record and display the history of this great man. It is a place to read what's been written about him and, with any luck, to share your own recollections of his career. Please take a look around, and come back often, as this site is still very much a work in progress.


The Memories page is a place for quotes and published articles as well as fan memories of Willie McGee. If you have a story or a perspective that you would like to share, please send it to
memories@williemcgee.com
. Please include your name (if you want it published) and hometown.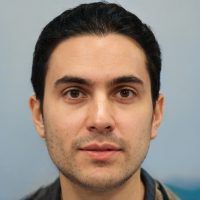 I'm Mark "Homerun" Henderson, a former professional baseball player, lifelong enthusiast, and devoted student of America's favorite pastime. With 15 years of experience playing in the MLB, followed by another 10 years as a team coach, I've gained a unique perspective on the game that I love sharing with fellow baseball fans.
Education
I graduated from Stanford University with a Bachelor's degree in Sports Science. My university years weren't just about hitting the books; I was also a prominent player on Stanford's baseball team. I had the privilege to lead our team to the College World Series twice, earning Most Valuable Player honors on both occasions.
Career
Drafted right after college by the New York Yankees, I had a thrilling 15-year career in the major leagues. Known for my prowess at the plate, my teammates and fans fondly dubbed me "Homerun Henderson."
My time with the Yankees was marked by four All-Star Game appearances and two World Series Championships. In 2015, I achieved a personal and career milestone when I was awarded the American League MVP.
Upon retirement as a player, I transitioned into coaching, spending a decade working with young, budding players on various MLB teams. My coaching experience refined my understanding of baseball strategy and the art of player development.
Current Engagement:
These days, I'm channeling my years of on-field and coaching experience into my baseball blog, "Willie McGee." Here, I delve into everything from game analysis to player profiles, historical retrospectives, and coaching tips for younger players. The aim of my blog is not only to share my passion for baseball but also to provide a platform for in-depth discussion and learning about the nuances of the game.
Awards and Recognition
Four-time All-Star Player
Two-time World Series Champion
2015 American League MVP
Inducted into the Baseball Hall of Fame in 2022
Signature Events
"Bases Loaded" Weekly Podcast: Every week, I host a podcast where I discuss recent games, player performances, and interesting baseball trivia. Occasionally, I invite special guests from the world of baseball—fellow retired players, active players, coaches, and analysts.
"Fielder's Choice" Live Game Analysis: For big games and playoff matches, I host live blogging events, providing play-by-play analysis and insight based on my years of experience in the league.
"In the Dugout" Interviews: Regular interviews with personalities from the baseball world. It's an opportunity to get an inside look into the lives, strategies, and perspectives of the people who make the game what it is.
Personal Life
Off the field, I enjoy spending time with my family, reading biographies of baseball legends, and volunteering at the local community center, where I conduct free baseball clinics for kids. My life may have taken me far and wide, but for me, it's always about coming home to baseball.