Having the right baseball bat can make a world of difference in your game, propelling you to success or leaving you struggling to make an impact. It's not just about the product's quality; it's about finding the right fit for your playing style and physical attributes. In my experience, the best baseball bats combine superior craftsmanship with design features that meet the player's unique demands.
Finding the ideal baseball bat isn't easy, so I'll try to guide you through the process and provide you with some choices that may provide value for you. Fortunately, the market has a wide variety of baseball bats, allowing hitters to choose their optimal material, weight, length, design, and grips to enhance comfort, control, and overall performance on the field.
The article will delve into the finer details of choosing the right baseball bat, as I will try to provide guidance for choosing your ideal bat.
Best Baseball Bats: Overview
Recently, I set out to find the best baseball bats for youth, so I have scoured the market, applying rigorous criteria in the selection process. I often come across various comments regarding preferences and styles when reading baseball bat reviews. This prompted me to slightly tweak the criteria and select more versatile options that accommodate a wider range of styles.
It's imperative for the young player to get the feeling of power when gripping the bat, as it instills confidence and belief. The grip is such a crucial aspect of the overall design. A firm grip allows maximum control and proper power transfer from the body to the swing.
Having a bat that's too heavy or too light will lead to lower-quality swings; hence it's crucial to be mindful of the weight. The height is another factor that directly impacts the swing quality. The longer the bat, the more difficult it is to control, but at the same time, a shorter bat leads to a limited reach.
Here's my list of the best youth baseball bats:
| | Marucci CatX | Louisville Slugger Pro | Easton Ghost X Evolution | Easton ADV 360 | Victus Vandal |
| --- | --- | --- | --- | --- | --- |
| Suitability | High School and College | Professional | High School and College | High School and College | College |
| Durability | Long | Short | Long | Long | Long |
| Certification | BBCOR | Uncertified but accepted | BBCOR | BBCOR | BBCOR |
| One or Two-Piece | One-Piece | One-Piece | Two-Piece | Two-Piece | One-Piece |
| Barrel Diameter | 2 ⅝" | Standard | 2 ⅝" | 2 ⅝" | 2 ⅝" |
| | Check Price | Check Price | Check Price | Check Price | Check Price |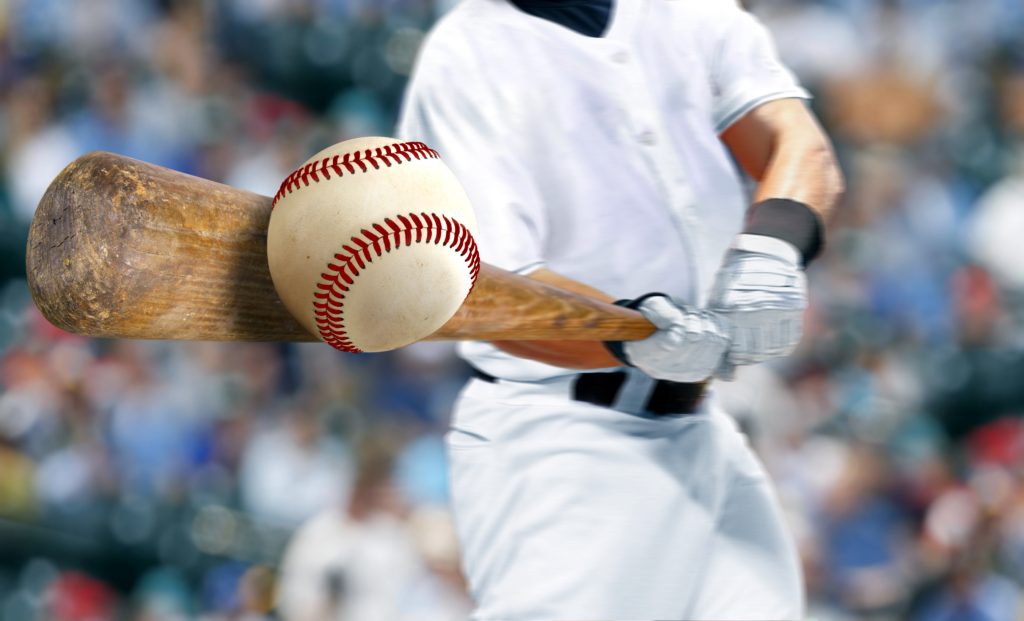 source: pixabay.com
5 Best Baseball Bats: Tested & Reviewed
Sale
Marucci - CATX Composite BBCOR (MCBCCPX-32/29)
New BARREL profiles more evenly distribute the mass of the ring-free, multi-variable wall design across the entire barrel for a WIDER, more...
Tightened PRODUCTION tolerances allow BARREL DIAMETERS to be built to the MAXIMUM limit, creating MORE SURFACE area and HIGHER overall...
Our LIQUID-GEL DAMPENING SYSTEM uses a precise amount of LIQUID-GEL installed in the KNOB that ABSORBS VIBRATIONS, creating a SMOOTH and...
The Marucci CatX provides a feeling of superiority immediately upon feeling the grip. In the right hands, it can produce elite performance and record-breaking hits.
Trying this exciting aluminum baseball bat was an incredible experience as it delivered an impressive amount of power, leaving me wanting to hit more and more. It is a testament to the craftsmanship and excellence of the manufacturer, and it shows their dedication to improving the batting experience for everyone.
The reason why Marucci CatX is held in high regard is its innovative design which helps transfer even more energy from the body to the baseball. The innovation is in the advanced barrel construction, which adds precision and optimizes the swing weight distribution.
The barrel is designed to be up to the maximum limit, which creates a larger surface area to get more hits in. Perhaps most importantly, the OLS connection design, which connects the barrel to the handle from the outside in, removes all vibrations and allows for a clean follow-through after impact.
Key specifications
The Marucci CatX is made out of composite material, providing durability and all the other features that come with the material. Its length is 31 to 34 inches, and it weighs 28 to 31 oz. It has a 2 ⅝ – inch barrel diameter, providing a bigger sweet spot.
Design and appearance
It's designed for performance and style. It has an ergonomic grip, but the focus is on the barrel surface. The liquid gel dampening system helps reduce vibrations upon contact.
Performance
In terms of performance, the Marucci CatX delivers solid results at the plate. Its balanced swing weight, large sweet spot area, and design allow the batter an uninterrupted energy transfer.
Suitable for
It's a relatively versatile bat, suitable for all skill levels and able to cater to multiple styles. I would say it's mostly suitable for high school and college baseball players and would rank it among the best baseball bats for 12-year-olds.
Durability
As far as premium baseball bats go, the Marucci CatX has solid durability. It's made to withstand the rigors of the game, and with proper care, it could last you a long time.
Comfort and handling
Thanks to its design, you will be able to swing this bat with confidence. The ergonomic grip paired with the balanced and compact feel allows you to feel in control during the game. The AZR alloy adds to the feel, forgiveness, and, consequently, the bat's performance.
Certification
The Marucci CatX is BBCOR certified, which means its trampoline effect is limited to compliance with safety standards. This makes it compatible with high school and college baseball competitions.
Pros
Easy to swing and maneuver
Comfortable to hold
Enhanced performance
Great versatility
Some people consider it to be among the best wood baseball bats out there, and I have to admit I am a great fan of it as well. Made from Maple wood, it offers exceptional durability with incredible performance. The Louisville Slugger Prime Wood Series is a fine piece of equipment I would most definitely recommend.
True baseball lovers will surely love this bat as it embodies the game in every way. The Louisville Slugger is an established name in the baseball world, and the Prime Wood Series is a trusted choice for professionals all the way up to the highest level.
Over my long career, I have been lucky to witness the evolution of this bat and how it improved the game we all love. The Louisville Slugger has developed a cult status in the game not only because of its longevity but its impeccable performance and its distinctive look, which adds authenticity.
Personally, I have found maple to be better than alternatives such as ash or birch. Its density and power will always beat the flexibility and lightweight of other fabrics.
Key specifications
Its size ranges from 31 to 34 inches. It is available in various colors, although I prefer the natural look and the feeling of authenticity it provides.
Design and appearance
Its design is more balanced, with a standard barrel size that gradually narrows toward the handle. It has a shiny finish that enhances its look and signature branding that makes it easily recognizable among knowledgeable people.
Performance
This popular Louisville Slugger model is designed for unmatched performance. The baseball bat requires a fair amount of skill, technique, and knowing how to handle a bat to unlock the bat's full potential.
Suitable for
As I previously mentioned, this bat requires maneuvering skills and technique. This automatically means it is best suitable for experienced players.
Durability
As far as wooden bats go, this bat is fairly durable. The closed-grain structure of Maple wood makes the bat more durable, stiffer, and more powerful.
Comfort and handling
Its balanced design and swing weight allow for comfortable handling and tight grip.
Certification
Approved for most leagues.
Pros
Authentic feeling
Versatile and accepted in all competitions
Distinctive cracking sound upon connection
Cons
More difficult to get long distances
Less durable than aluminum and composite
EASTON Ghost X Evolution -5 (2 5/8") USA Youth Baseball...
EXACT Carbon –Engineering x Advanced Carbon Technology handle/barrel construction provides better feeling in the hands and optimized...
New CXN EVOLUTION construction uses NITROCELL foam to create a lighter, better feeling and higher performing connection between handle and...
New SPEEDCAP provides a more flexible and responsive barrel while also enhancing the sound of the bat
A two-piece composite baseball bat that's won the hearts of many players, as well as mine. It's known for its performance-enhancing capabilities, comfortable feel and look.
This bat has been greatly improved from its previous versions as Easton has fixed the issue with the feeling of mishits. The Ghost X Evolution makes a great sound upon impact and you can tell many things about the quality of the hit with your eyes closed.
The large sweet spot is common for composite bats, and it's entirely a performance-related feature. The Easton Ghost X Evolution's design allows for a greater margin of error and makes it easier to maintain a consistent batting performance.
Moreover, the handle and the barrel have gone through redesigns and improvements, enabling hitters an even better transfer of energy.
Key specifications
It's 31 inches in length and 26 oz in weight.
Design and appearance
The two-piece design allows for reduced vibration and improved control. The Easton Ghost X Evolution's firm ergonomic and non-slip grip offers comfort and a secure hold on the bat.
The implemented design and technology provide extra control and a better feeling of the grip.
Performance
Everything about the Easton Ghost X Evolution is primarily performance oriented. It is famous for its exceptional pop that's relatively easier to generate. The two-piece design helps secure extra distance on hits.
Suitable for
The design and size of the bat provide greater maneuver control, which is excellent for not-so-experienced players. I recommend Easton Shost X Ecolution to all players of high school and college levels.
Durability
Composite bats are fairly durable and can withstand the rigors of the game.
Comfort and handling
The Easton Ghost X is built for comfort and increased control.
Certification
This baseball bat has the standard certification for non-wooden bats. BBCOR or Batted Ball Coefficient of Restitution certificate ensures the safety of players and everyone involved. This certificate makes the bat suitable for college and high school levels.
Pros
Enhanced performance
Excellent for young advanced players
Larger barrel
Durable 
Easton | 2023 | ADV 360 Baseball Bat | USA | 31" | -8
LAUNCH COMP TECHNOLOGY | Delivers a bigger barrel contour with a massive sweet spot
ISO 2-PIECE CXN | Isolates the handle, using NitroCell foam to reduce vibration and create a stiff, efficient energy transfer into the...
POWER BOOST "SOFT KNOB" | Technology provides hitters with more leverage while reducing vibration
This baseball bat is capable of producing hits with great power, precision, and consistency. Despite its power, it's still lightweight with a comfortable grip, making swings easy to execute. Using this bat, players get to develop their technique as they can easily perform repetitive actions.
An aluminum bat with a massive sweet spot ensures that the batter will most definitely have enhanced performance and an elevated experience. It implements several design-related innovations and technologies.
This bat is ideal for players who take baseball really seriously and play a lot of games. It will provide the necessary durability along with the performance and high-end feeling that all players look for.
Players who enjoy gripping the baseball closer to the know will enjoy using this bat better, as the style allows for better control with this particular model.
Key specifications
Its size varies between 27 and 31 inches. In terms of weight, it's between 16 and 20 oz. The Easton ADV 360. It comes in various length-to-weight ratio versions, ranging from -5 to -11.
The barrel diameter is 2 ⅝, which is large enough to accommodate the demand for tolerance.
Design and appearance
In terms of appearance, the bat gives the impression of modernity and capacity for high performance. It has an almost futuristic look which younger generations find particularly appealing.
When it comes to design, it's built to provide speed, functionality, and a seamless transfer of power. The handle is isolated with foam which reduces the vibration and increases the control.
Performance
Performance-wise, there's nothing quite like a well-designed aluminum bat with some premium technology implemented in its manufacturing. The Easton ADV 360 is capable of raising players to new heights and providing them with memorable moments when they step up to the plate.
Suitable for
Easton ADV 360 is an excellent bat with potentially high performance and appearance characteristics. I warmly recommend this bat to high school and college baseball players.
Durability
Aluminum bats are made to last. Aluminum is a durable metal that's able to withstand moisture and temperature.
On top of that, it does a great job absorbing the impact when colliding with the ball.
Comfort and handling
The bat is comfortable in the grip, but weight transfer is aimed toward the tip during the swing, requiring more power. Some players might require additional time to get accustomed to this bat, but once they get going, they will have no problems whatsoever.
Certification
BBCOR certified.
Pros
Exceptional, performance-oriented design
Big tolerance
Durable
Cons
Different swing weight dynamic
May need practice to get used to
Victus Vandal BBCOR Black/White/Gold -3 Baseball Bat,...
One-piece aluminum hybrid design built with a carbon composite barrel-end taking excess weight from the distal end of the bat
Ultra-balanced design with low M.O.I. for faster bat speed through the zone resulting in faster ball exit speeds
Ring less barrel design made of multivariable wall thicknesses create a thinner, more flexible sweet spot for un-matched performance
This glorious bat evokes awe in all baseball lovers who see it for the first time, and understandably so, as it has an extremely elegant design that showcases power. Apart from its aesthetic appeal, it offers an elevated performance by improving control and providing a balanced swing dynamic.
An exceptional bat that provides players with exceptional batting experience. It's a one-piece of equipment built both for style and performance. It's got several innovative technologies implemented in its design, and it has an optimized barrel size, ensuring a relatively big tolerance.
Its most unique feature is the ringless barrel design which has removed the ring structure found in most bats of this kind. This allows for a larger sweet spot, enhancing the chances of hitting the ball with optimal transfer of energy.
On top of this, I've found the weight of the composite fabric to be proportional to the bat's design, providing ease of swinging and complete control.
Key specifications
It ranges from 30 to 34 inches in length and from 27 to 31 oz in weight. The bat has a 2 ⅝ diameter barrel which is standard for bats of this type.
Design and appearance
Appearance-wise, the Victus Vandal bat is of an extraordinary design. It combines a traditional look with more modern materials and graphics.
It's a one-piece aluminum-carbon hybrid with a carbon barrel end that provides balance in terms of swing weight. This allows for a low MOI or mass moment of inertia, which increases the speed of the swing while easily maintaining control.
Performance
The Victus Vandal provides powerful hits and significant bat speed. The fact that it's a one-piece helps deliver a stiff response and a seamless transfer of energy from the body to the ball.
The optimized diameter of the barrel ensures a big enough sweet spot that results in solid hits with considerable distance, even for off-center hits.
Suitable for
Players of various age groups and levels may find this bat compatible with their style and adherent to the rules of their league. College players are usually more likely to choose the Victus Vandal, which is considered one of the best metal baseball bats.
Durability
It's durable and capable of withstanding the challenges of the game on various levels.
Comfort and handling
Extremely comfortable and allows for proper direction of power to generate good distance with consistency.
Certification
BBCOR certified.
Pros
Great visual aesthetic
Good performance
High durability
Cons
Different from other bats and requires adaptation 


source: unsplash.com
Factors to Consider When Buying a Baseball Bat
Size and Weight
The common length of a baseball bat is between 27 and 34 inches. Bats for youth players tend to be smaller, while those of more senior players are bigger.
The weight depends on the age of the players. The best baseball bats for 12-year-olds and below range between 14 and 26 oz. For high school and college players, it's from 30 to 34 oz, and professionals use bats that weigh between 31 and 36 oz.
Bat Drop
Bat drop is a baseball bat's weight-to-length ratio and is usually indicated with a negative number like -5 or -9. It represents the difference between the bat's length in inches and its weight in ounces. For example, if the value of the bat drop is -5, it can indicate that the bat is 31 inches long and weighs 26 ounces.
BBCOR, USSSA, and USA certification
BBCOR certification is to validate the use of baseball bats that are compatible with high school and college standards. Composite bats create a trampoline effect when they hit the ball, which enhances the speed at which the ball moves. The BBCOR regulates the trampoline effect for safety purposes.
USSSA certification is provided by the United States Specialty Sports Association, which ensures that baseball bats are up to performance and safety standards.
USA Baseball is the governing body of all amateur baseball in the United States. Their certification ensures a level playing field and a safe environment for all players.
Types of Baseball Bats
Baseball bats can be categorized in terms of material, dimensions, and league regulations. The choice of material is crucial because it determines the bat's performance, durability, power, and grip sensation.
When you step up to the plate, you need to feel confident in your baseball bat's capacity to respond to the challenges you may be faced with. Hence the choice of material should be personalized based on the hitter's individual preferences.
The main materials for baseball bats are wood and aluminum. Moreover, there are bats made of composite materials as solutions that offer the best of both worlds. Some hitters prefer wood for its capacity to develop a stronger sense of connection and improve their swing mechanics. Others like the lighter weight and larger sweet spot of aluminum bats.
Here are the benefits and drawbacks of each material and what you need to be mindful of when choosing your next bat:
Wooden Baseball Bats
Have you ever wondered why wooden baseball bats are still exclusively used in the MLB? Sure, one of the reasons is to maintain the tradition and feeling of authenticity that comes with playing the game. However, there are a few other reasons which are also the general reasons for people preferring wooden baseball bats.
| | |
| --- | --- |
| Benefits | Drawbacks |
| Authentic Feeling | High Chance of Breaking |
| Development of Skill | Smaller Sweet Spot |
| Closer to the Highest Professional Level | Susceptible to Weather and Temperature Conditions |
Benefits
Some of the benefits of wooden baseball bats include:
Authentic feeling
Development of skill
Closer to the highest professional level
The authentic feeling is related to the game's rich heritage that's rooted deeply in the folklore of the country. At the time when baseball was in its foundation years, other materials were scarce, and players often crafted their own bats out of wood. Baseball has kept that tradition for hundreds of years, and while the design has certainly improved, wood is still an irreplaceable part of the game.
Regarding the development of skills and training plate discipline, players should train in conditions that resemble those of the game. But do wooden baseball bats improve their skills if the player is playing with bats made of other materials like aluminum or composite? The answer is yes, as the smaller sweet spot of wooden bats improves coordination and prepares the athlete for more success with other materials which are easier to use.
All these factors contribute to wood still being the most recommended baseball bats material by coaches and experts alike.
Drawbacks
The drawbacks of choosing a wooden bat are the following:
High chance of breaking
Smaller sweet spot
Susceptible to weather and temperature conditions
It all depends on your preferences, but also the level you will be playing at and the unique demands of the league. For recreation enthusiasts, the benefits of wood may not hold much value. Keep in mind that a smaller sweet spot on the bat means fewer clean hits and less distance, as it's harder to achieve optimal performance using a wooden baseball bat.
Wood breaks when faced with significant force or impact, making it a less desirable option for people who care about the bat's durability. Wood can also lose its performance and durability if exposed to moisture, heat, or cold. Wood requires adequate care and storage, which may be less appealing to some.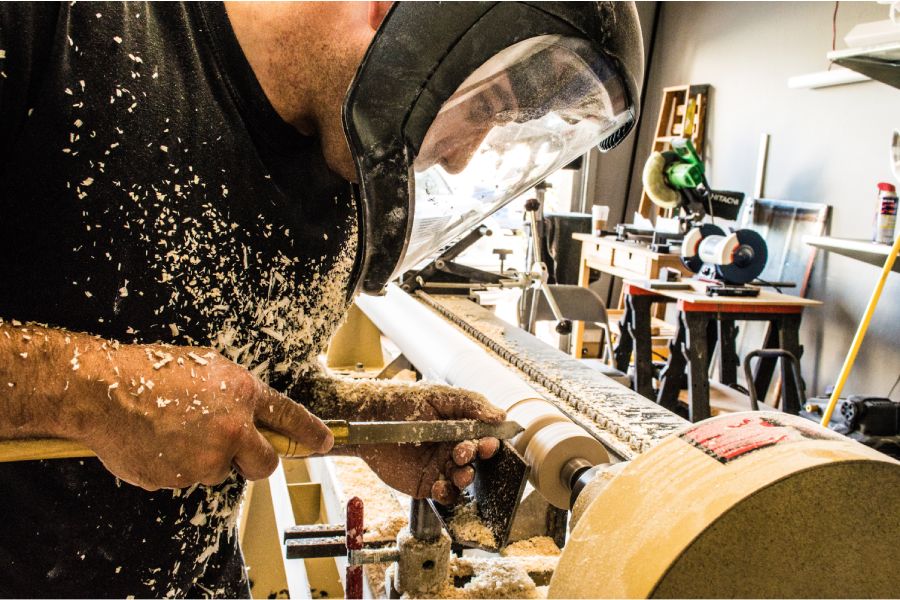 source: unsplash.com
Aluminum Baseball Bats
Simply clipping the ball with an aluminum bat will get you a significant distance, allowing for much better performance. This is primarily because of the larger sweet spot, which provides a bigger and easier area for achieving solid contact with the ball. The performance boost with an aluminum bat is so substantial that legitimate safety concerns have arisen for players.
This is the reason for the usage of aluminum bats being limited to youth games and amateur leagues. Here are some of the other benefits and drawbacks of aluminum bats.
| Benefits | Drawbacks |
| --- | --- |
| Larger Sweet Spot | Safety Concerns |
| Higher Durability | Higher Initial Cost |
| More Resistant to Weather Conditions | Limited by Certain Rules and Regulations |
Benefits
Aluminum bats are pretty much the antithesis of wooden bats, as they offer the benefits that wooden bats don't have. Here are some of their advantageous features:
Larger sweet spot
Higher durability
More resistible to weather conditions
The larger sweet spot of aluminum bats has contributed to the breaking of many records for home runs in both college and high school baseball. It represents the biggest allure for choosing an aluminum bat over wood. They are great for building the confidence of young hitters and can represent an important part of the development of a baseball player.
The durability of aluminum is also advantageous, for it's a lot less prone to breaking or cracking. It's a material that can also withstand various weather conditions and maintain its performance for a long time. Aluminum doesn't absorb moisture and is able to preserve its integrity.
Drawbacks
Since I mentioned some of the drawbacks of using aluminum baseball bats, here are some other arguments I could warn you of:
Safety
Price
Limited by rules
Safety is the main concern with aluminum bats, and players should exercise with extra caution. The speed at which the ball moves after a hit is sometimes too big, making it impossible to avoid getting struck.
Price is a double-edged sword and can be considered both beneficial and disadvantageous. Although the initial cost can be higher, the durability and longevity of the bat often make it a more cost-effective option.
Finally, for various reasons, aluminum bats are forbidden in various competitions. This will limit the use of your bat to the leagues that allow the use of such bat material.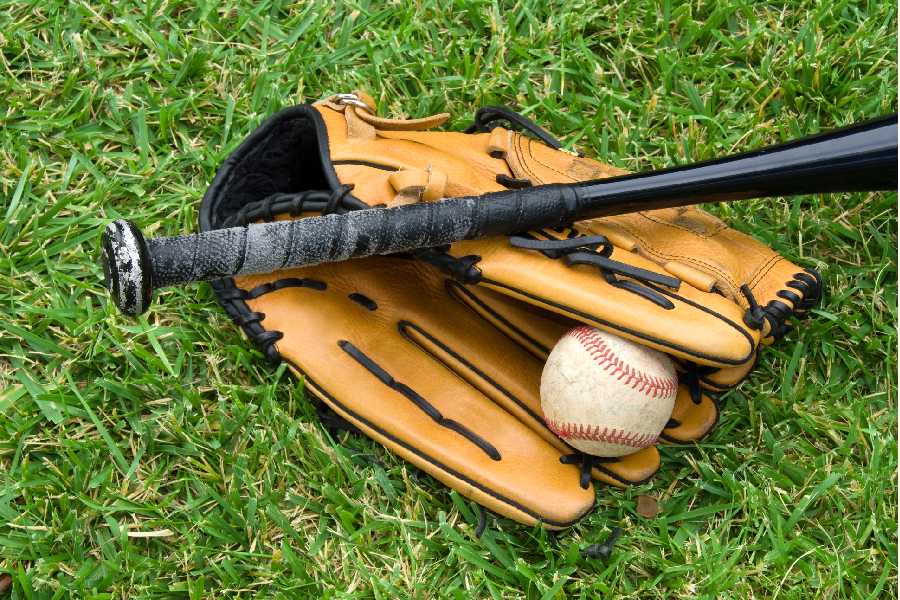 source: shutterstock.com
Composite Baseball Bats
Composite baseball bats are made out of carbon fiber and resin. They are renowned for their lightweight feel, durability, and capacity to advance the hitter's performance. Their design allows for increased flexibility, control, and power, making them a popular choice for players of various levels.
Composite baseball bats are commonly used in high school or college competitions but are not allowed in the MLB or its affiliates. The reason is the same as aluminum bats: composite fabric baseball bats are too easy to use and even outperform aluminum bats.
Hypothetically speaking, if composite bats are introduced in MLB, all the records I know about will be outdone in one season. So while they don't provide an authentic feeling, they still have a use case in other aspects of the game.
| Benefits | Drawbacks |
| --- | --- |
| Enhanced Performance | Incompatible with Cold Weather |
| Reduced Vibration | Reduced Safety |
| High Resistance and Durability | Limited Use by Certain Rules and Regulations |
Benefits
Composite baseball bats share some of the benefits with aluminum bats, but they also outperform them in a few segments. Here are the benefits of composite baseball bats:
Better performance
Reduced vibration
Resistance and durability
The big sweet spot allows for enhanced performance. Getting more hits builds confidence and is very useful for young players.
The carbon fiber has a dampening effect on the vibration that occurs after connecting with the ball. This improves the control and comfort of the user, empowering them to perform more precise swings.
One distinctive feature of composite bats is the trampoline effect which ensures that the bat's barrel bends and quickly recovers during impact. This effect further amplifies the ball exit speed, leading to reaching longer distances.
Drawbacks
These are some of the disadvantageous elements of composite bats:
Incompatible with cold weather
Reduced safety
Limited use by rules
At colder temperatures, the probability increases for the bat to break or sustain damage. This is because the composite material becomes brittle when exposed to cold temperatures. Hence it's advisable to avoid using a composite bat at freezing temperatures or below.
The reduced safety is down to the potential dangers of players getting hit, especially because the balls move at even higher speeds. The reduced vibration and the trampoline effect make it easier for batters to hit the ball with incredible power, control, and precision.
Composite bats are cheat codes, and their use is prohibited in many competitions. Even when allowed, they are usually heavily regulated and allowed under certain conditions and specifications.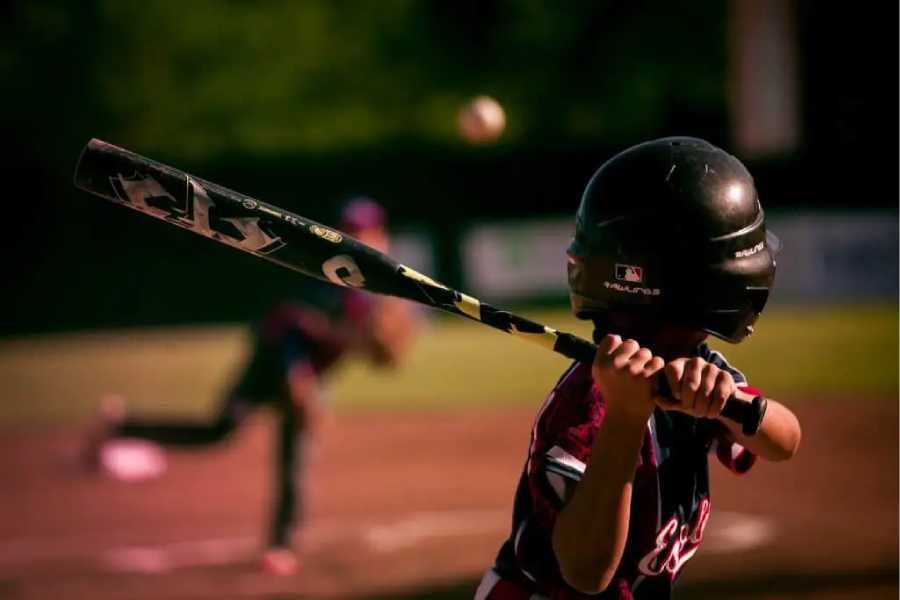 source: batflipbombs.com
Wood vs. Aluminum vs. Composite Bats
Choosing the right material is as important as any other factor. All three options I've mentioned above have their own benefits and contribute to a unique experience with the game.
I can surely say that properly connecting with the ball is one of the strongest and most exciting feelings in the world. You simply know the ball will go far immediately upon hearing that distinct cracking sound of the wood.
Having this in mind, the shiny look and customization possibilities of aluminum bats inspire many players to take up the sport in the first place. Performing quality hits builds a momentum of confidence, consistency, and, most importantly, a winning habit.
Composite bats have the capacity to even further elevate the performance, using the trampoline effect, which is proven to add distance. Some players cherish the ease of swinging and the feeling of control the bats give, as well as watching the ball fly to incredible distances.
In the end, no choice is inherently good or necessarily bad, as these are all the best bat materials. It's about your needs and preferences combined with the regulations of your league if you're a player.
| | Benefits | Drawbacks |
| --- | --- | --- |
| Wooden Bats | Authentic Feeling | High Chance of Breaking |
| | Development of Skill | Smaller Sweet Spot |
| | Closer to Professional Level | Susceptible to Weather Conditions |
| Aluminum Bats | Larger Sweet Spot | Safety Concerns |
| | Higher Durability | Higher Initial Cost |
| | Weather Resistant | Limited by Certain Rules and Regulations |
| Composite Bats | Enhanced Performance | Incompatible with Cold Weather |
| | Reduced Vibration | Reduced Safety |
| | High Durability | Limited Use by Certain Rules and Regulations |
How to Care for and Maintain Your Baseball Bat
Caring for and maintaining your baseball bat is essential for its longevity and to ensure you get the best performance out of it. Here's a short guide on how to do it:
Store Properly
Store your bat in a cool, dry place. Extreme heat or cold can affect the bat's performance. Avoid leaving it in a car, outdoors, or in direct sunlight. It should be stored vertically, preferably with the handle up, to prevent warping.
Avoid Batting Cage Balls
Batting cage balls are denser and harder than standard baseballs or softballs. They can severely damage your bat, especially if it's made of composite or aluminum materials. Stick to regulation balls during practice.
Rotate Your Bat
Regularly rotate your bat a quarter turn each time you hit. This will ensure the bat wears evenly, reducing the chances of it becoming dented or misshapen.
Clean Regularly
Wipe down your bat after each use with a dry cloth to remove dirt and sweat. For a deeper clean, use mild soap and warm water on a cloth, then dry thoroughly. Avoid using harsh or abrasive cleaners, which can damage the bat's surface.
Inspect for Damage
Regularly inspect your bat for cracks, dents, or any other signs of wear and tear. If you notice any damage, it's time to replace your bat.
Use Proper Technique
Using your bat correctly will help maintain it. Hitting off the end of the bat or near the handle can cause damage. Try to hit with the "sweet spot" (typically about 6-7 inches from the barrel end).
Remember that all bats have a lifespan, so if you notice a marked decrease in performance, it may be time to retire your bat and purchase a new one.
Most Common Mistakes
Inadequate storage
Beginners are prone to forgetting the bats outside and exposing them to weather conditions like rain or excessive heat. Sometimes people forget the bats next to a heating source, causing them to bend or lose their integrity.
Harsh cleaners
Using harsh cleaners can cause the bats to lose their visual appeal damaging the finishing layer of the surface. Avoid harsh cleaners regardless of the bat's material.
Bat sharing
In a team environment, it's not uncommon for two or more players to share the same baseball bat. This exposes the bat to more hits and enhances its wear and tear, so it's best to avoid such practices.
Bad habits
You can see players cleaning their cleats by hitting the bottom side of their shoes with the bat. This can cause significant damage to the equipment, especially if the cleats are made of metal.
Baseball fabric
Finally, not using regulation baseballs can increase the impact force on the baseball bat, possibly causing damage in the long term. Bats are designed to handle regulation, leather-covered baseballs, and there are no guarantees in terms of performance and durability if they're used to hit something else.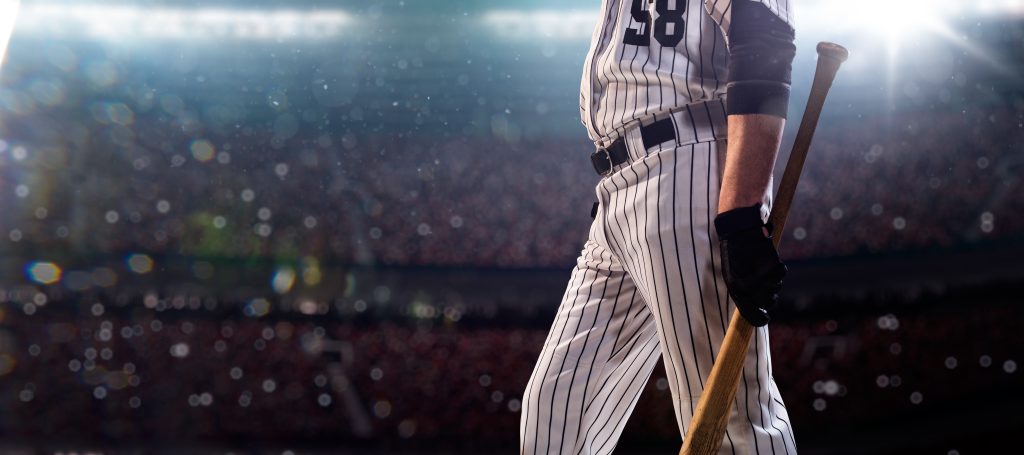 source: pixabay.com
Frequently Asked Questions
What is the right size baseball bat for me?
Players choose baseball bats depending on age, height, and weight. They also consider personal preference. You should measure your weight and height, and considering your skill level, you should be able to pick an optimal baseball bat size.
What does a bat drop mean, and why is it important?
Bat drop is the difference between the length in inches and the weight in ounces. This gives a negative number, representing a number that helps players pick their ideal bat size.
What's the difference between wood, aluminum, and composite baseballs?
You can find some of the best baseball bats made from all three of these fabrics. The differences are in the features they possess and their respective purpose.
What certification should I look for when buying a baseball?
BBCOR certification is commonly applied in high school and college baseball. You will be allowed to take part with equipment with this certificate.
How can I maintain and prolong the lifespan of my baseball bat?
Proper storage, regular cleaning, avoiding rough surfaces, and rotating the bats if you have multiple units.
Conclusion
Although they all look alike, all bats have distinct traits that make them more or less appropriate in different competitive environments. Choosing the right baseball bat is a crucial factor for a good batting performance, and the selection process can be simplified by following certain criteria.
Baseball bats are made from materials such as wood, aluminum, and composite. Bats keep the game fair and authentic, while other materials ensure enhanced performance and better durability.
To ensure a level playing field and safety, various certificates like BBCOR, USSSA, and USA affirm the bats' compliance with the standards.