Baseball is a beloved sport that won the hearts of many fans and players. Whether you are shopping for a young baseball fan, a die-hard fan, an aspiring player, a fashionista, a nostalgic fan, a memorabilia collector, or just looking for fun gift ideas, this article will show you the best baseball gifts in each category.
Keep reading this list of baseball gifts to find the one you like the most.
Best Baseball Gifts
As a baseball fan myself, I prepared a list of the best baseball gifts that suit different types of people. Trust me, many of these gifts made my friends happy. There are so many baseball fans out there and a variety of gifts to choose from. Let's go through the following categories and find the perfect gift.
Best gifts for young baseball fans/players
Baseball equipment for little beginners
A complete set of baseball equipment is a great gift idea. Usually, these sets include a bat, gloves, and balls. This will excite any young baseball fan or player to hit the field. Remember that this little baseball beginner will become even happier if you put your presents in baseball gift bags.
Baseball Books
Books about baseball, such as biographies of famous players, stories about legendary games, or guides, can inspire and educate young fans/players. I have included some examples of books with a kid-friendly tone.
Comic Book Story of Baseball
One of my best childhood memories is reading baseball comics. This graphic novel explains the origins of America's favorite sport. Moreover, in the book, you can read about this beloved pastime's beginnings, development, and ups and downs.
The Comic Book Story of Baseball costs from around $17 for the paper version, or $5 for the kindle one. If you decide to buy this book as a gift, you will get an affordable but valuable present that will only enhance the love your kid may feel for this sport. This is the book that deserves a place on the kid's shelves.
The Lucky Baseball Bat
This book is about a young man's path to becoming a professional baseball player- a classic baseball story written by the bestselling author Matt Christopher.
The story about the young boy and his lucky baseball bat caught the public imagination. Yet, the best is that while readers enjoy the story, they also learn how important teamwork, friendship, and belief in oneself are.
This book is very cheap, with the used version starting at $1.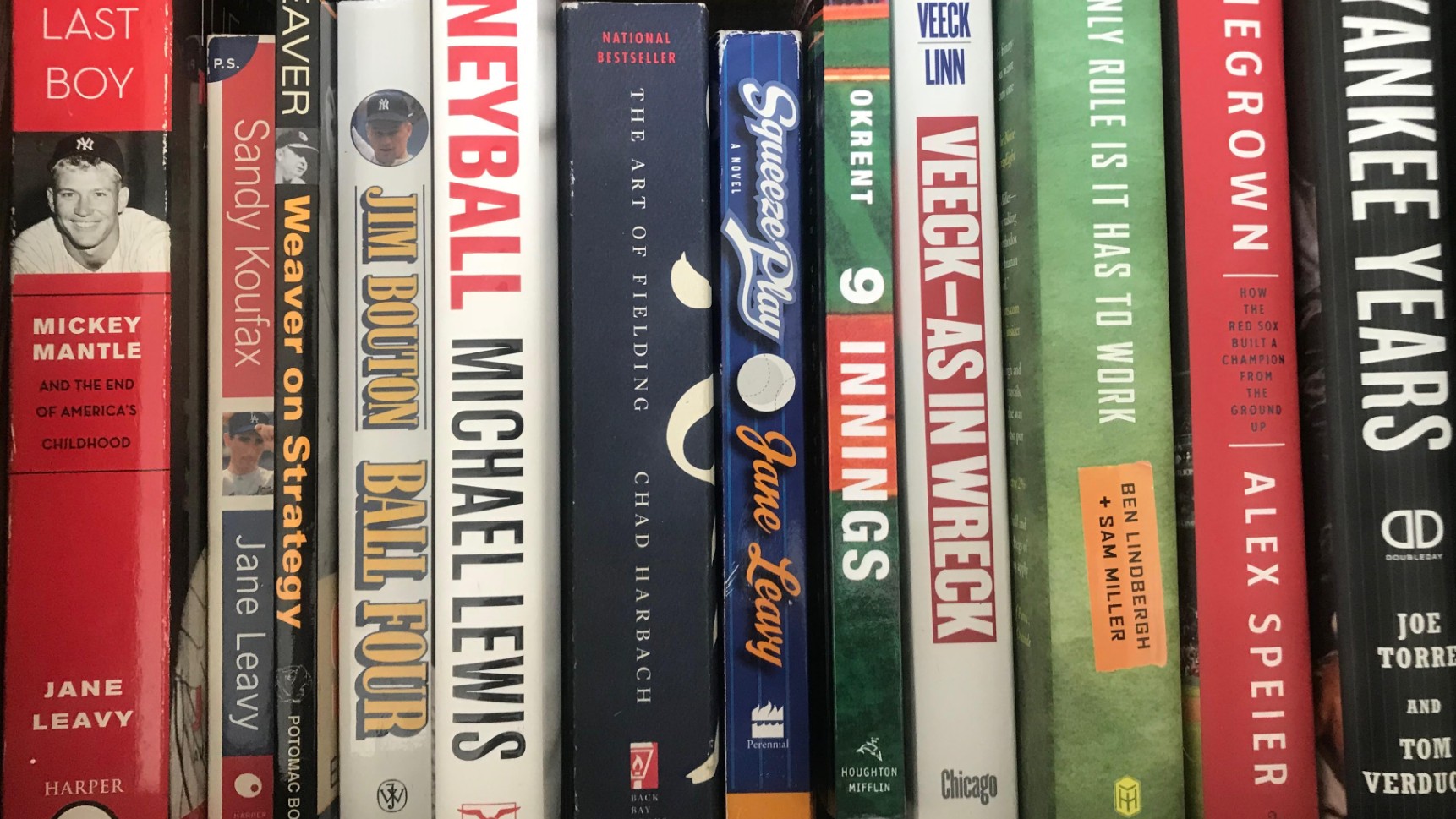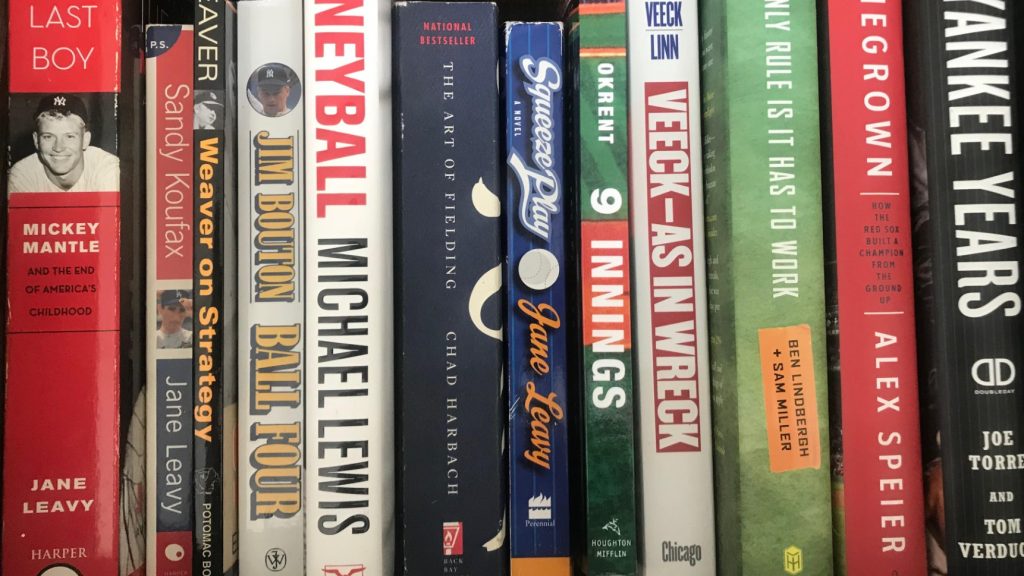 Baseball board games
I know that kids nowadays prefer video games over board games. However, there are many board games that will catch the kid's attention, and I know that the best way to learn something is by having fun.
Luckily, with the vast number of baseball-related board games available today, your kid can easily learn the basics of baseball and even learn how to develop a strategy.
Baseball-themed toys
If you are looking for a baseball present for your kid to have fun while learning about this absolute pastime, you might want to consider some of the numerous baseball-themed toys. Some of the best baseball toys to present to your kids are soft plush balls and bats, obstacle courses, and miniature replica teams.
However, if you are looking for a unique gift, you can go with an electronic baseball pitching machine, a batting tee for kids, or a baseball slide to cool off during the summer.
Personalized baseball batting gloves
If you are looking for a truly unique gift, you definitely need to go with personalized baseball batting gloves. A customized pair of batting gloves with the young fan/player's initials will make them feel like a pro every time they wear it. Select the kid's glove size, and skill level, and give the kid the opportunity to have a unique glove tailored to their preferences from an early age.
Baseball cap
What's a more suitable gift for a kid who shows interest in baseball than a baseball cap? Just like baseball batting gloves, caps are seen as a trademark for every baseball player since every player needs to wear a cap for practical reasons. Since they are part of the player's outfit, kids obsess over them, and once they open the present, they'll feel like a part of the team, and their excitement for baseball may grow even bigger.
Best gifts for a die-hard baseball fan
Season tickets
The best way to surprise your die-hard baseball fan is to give them season tickets for their favorite team. This is an unforgettable experience and a great gift. These baseball experience gifts are great for everyone.
Autographed memorabilia
You cannot go wrong with autographed memorabilia. You can surprise die-hard baseball fans with an autographed baseball jersey, a signed ball or bat, or even a photograph from their favorite player or team. With a little effort and research you can give a die-hard fan a one-of-a-kind gift that will last a lifetime.
Official team merchandise
Another thing that will make a baseball fan smile is getting them official team merchandise. For every baseball fan, the best season is the baseball season, but unfortunately, most of the matches are played in spring or fall.
So, to keep them warm and cozy while watching the game, you might want to buy them a warm sweatshirt from official websites. Help a fan show their team with pride with official merchandise like hats, jerseys, or t-shirts in almost every match.
Subscription to sports streaming services
You can give a yearly subscription to sports streaming services, so your beloved fan can enjoy watching the games.
First, you should choose a streaming service. Do your research, and select a reputable service. Popular options include MLB.TV, ESPN+ (available on Hulu), and Sling TV.
Streaming services usually offer gift subscriptions like physical gift cards or digital codes. You can buy the card/code through the official website. If you decide to purchase a physical gift card, you can ship it directly to the recipient's address. Finally, you should inform the recipient how to redeem the gift from the website or app.
This is a fantastic gift for a die-hard baseball fan because it gives access to live games and on-demand content. Moreover, fans can watch their favorite games on different devices: smartphones, tablets, computers, or smart TVs.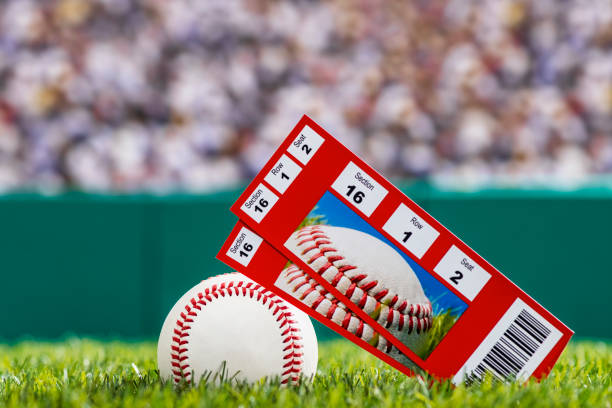 Best gifts for aspiring baseball players
Baseball training equipment
With gifts such as pitching machines, batting cages, and speed radar guns, you can help aspiring baseball players improve their skills.
A pitching machine that throws balls at different speeds and styles helps aspiring players enhance their game. A batting cage allows a player to practice hand-eye coordination and perfect the swinging technique. The speed radar gun measures how fast the pitcher throws a baseball.
Baseball instructional books
These educational resources are a great way to learn techniques so one can improve their skills. A Washington Post writer wrote that conversation was the blood of baseball. This means that readers can enjoy learning how to play baseball and learn to develop strategies through the anecdotes, experiences, and instructions of great players.
Personalized baseball bag
This gift represents a sense of ownership, personal style, and pride. Moreover, it is a great gift idea because one can keep their equipment organized.
This is a very convenient present since aspiring players can keep their equipment portable. Having a personalized baseball bag makes a person stand out from the crowd. Having something unique, like a bag with one's name on it, or a logo of their favorite team, makes the whole experience more personal.
Plus, it shows that the giver knows the recipient well by giving something so meaningful.
Personalized baseball cap
A customized baseball cap is a nice gift for anyone who wants to show their love for this sport.
Why is this gift so special? You can put thought into every aspect of the gift, from color to embroidery. A classic choice is to put the recipient's name on the hat. If you want to be more creative, you can add a symbol of the recipient's hobbies, and interests or add their favorite team or player.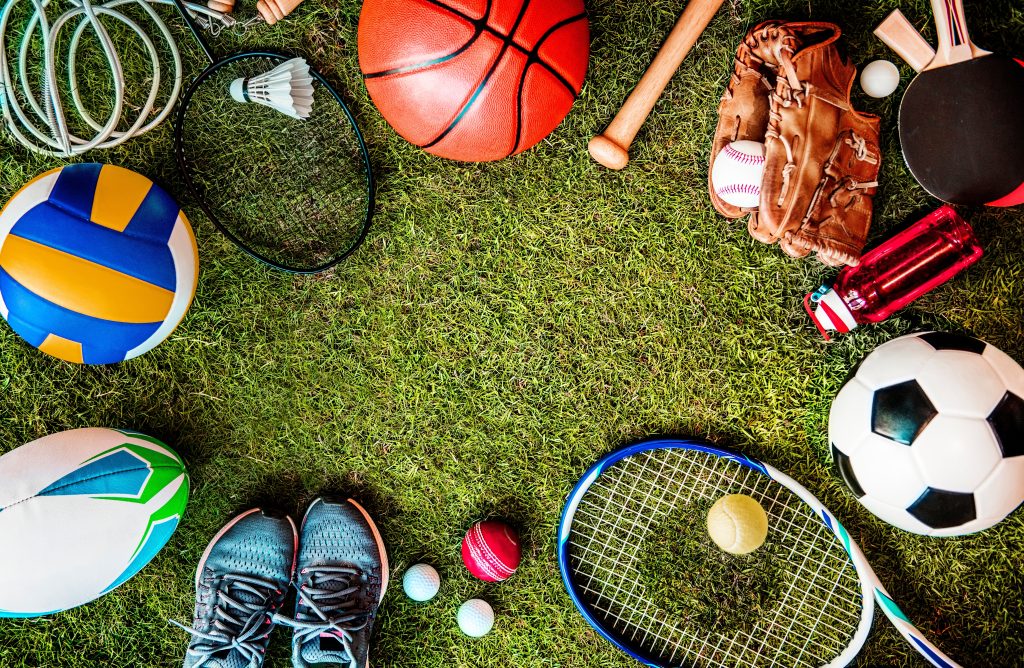 Best gifts for baseball fashionistas
Baseball apparel
Personalized clothing, like t-shirts or hoodies, will make your baseball fashionista express their love for this sport. You can choose t-shirts or hoodies with a player's name and number.
Team-themed sneakers
Baseball-inspired sneakers are perfect for fashionistas who want to show their love for baseball and be trendy. They can have their favorite team colors or baseball designs.
Best gifts for nostalgic baseball fans
Vintage and retro baseball gifts
The nostalgic type prefers replicas of vintage baseball equipment, like old-style gloves, bats, or balls. These gifts will remind nostalgic baseball fans of the sport's beginnings.
Retro apparel
Retro baseball clothing, like t-shirts with the team logo or a throwback design, will bring fans to their favorite glory days.
Baseball history books
A fun fact is that more great books about baseball are written than any other sport. This is a great gift for nostalgic baseball fans. Books about baseball's history, beginnings, and iconic moments can be a great way to relive the golden era.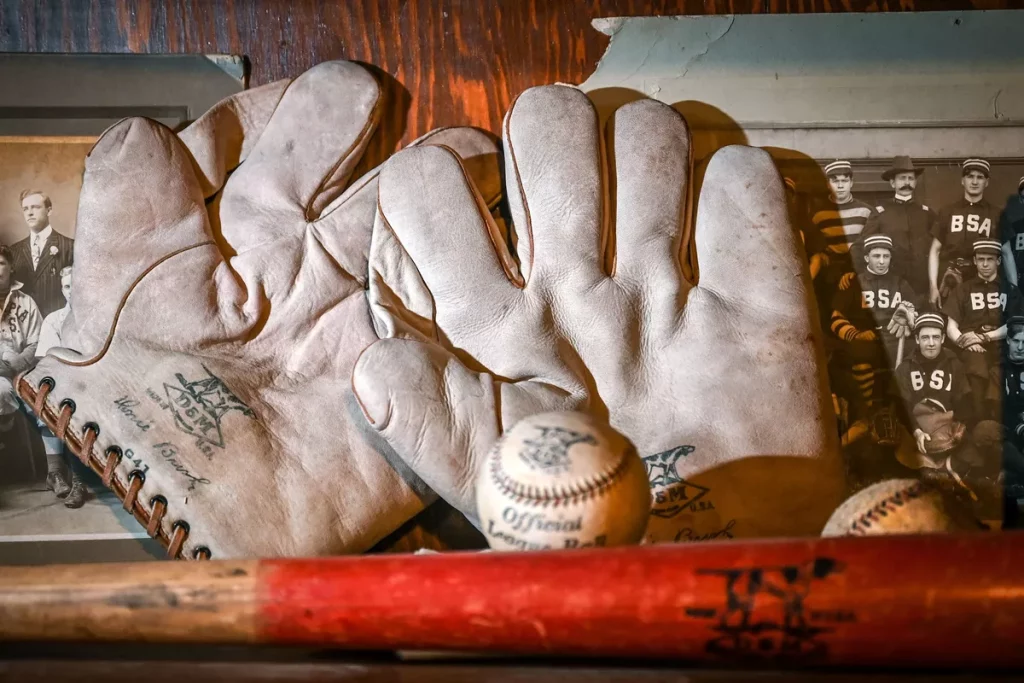 Best gifts for baseball memorabilia collectors
Autographed memorabilia
Autographed memorabilia, like baseball cards, signed jerseys, bats, or balls, will offer collectors a beloved addition to their collection.
Historic-game used items
This is a similar gift to the one mentioned before. Finding a signed historic-game ball is a valuable gift for a baseball collector.
Vintage baseball programs
Another priceless gift for collectors is finding vintage baseball programs from important games or seasons. This way, fans can watch historic games.
Personalized baseball gifts
Personalized baseball jerseys and shirts
A unique gift is buying a jersey with a favorite player's number, custom team logo, or even the recipient's name.
Engraved baseball bat
Another unique idea is to engrave a baseball bat with a special message, the recipient's name, or a memorable date.
Personalized baseball plaque
You can get creative with personalizing different items. For example, you can create a custom plaque featuring the recipient's picture, name, or a cute message.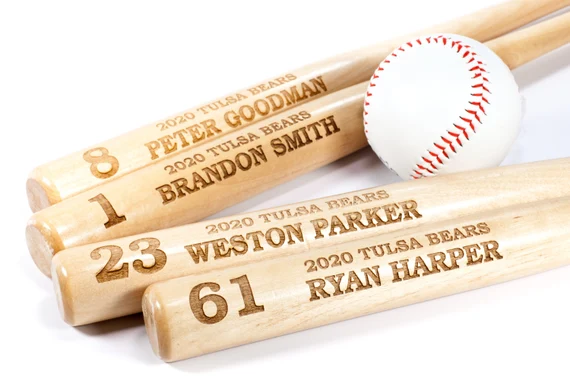 Baseball-themed kitchen items
If your friend likes fun gifts, you can go with a baseball-themed popcorn maker, bottle openers in the shape of a bat or glove, or a baseball-shaped ice-cream scoop. These gifts are playful yet significant.
Moreover, you can use them while watching your favorite game. These are amazing baseball gifts for a team of excited fans.
Game-day essentials
Depending on whether you and your friends will watch the game inside or outside, you have many fun gifts to choose from. For instance, baseball slippers are a fun gift for game day. You can customize any slippers with the team's logo or buy baseball-shaped slippers.
A baseball-inspired coffee mug is another game-day essential. It is a simple yet thoughtful gift.
Put your gifts in a baseball gift basket to make the gift even more beautiful.
Frequently Asked Questions
What are some great gifts to showcase team spirit for die-hard baseball fans?
Some great gifts to show team spirit for die-hard fans include official team merchandise like hats, jerseys, t-shirts, or autographed memorabilia. Other gifts to make the biggest fans happy are season tickets.
Where can I find rare and limited-edition baseball gifts for serious collectors?
You can find rare and limited-edition baseball gifts in specialized sports memorabilia stores, online auction websites, or through specialized sports collectibles dealers.
What are some budget-friendly baseball gift ideas?
Budget-friendly baseball gift ideas include baseball-themed books, movies, board games, or small items like keychains or magnets.
What unique baseball gifts can't be found in regular stores?
Examples of unique baseball gifts include baseball bats, signed memorabilia (like jerseys, photographs, or autographed baseballs), stadium blueprints or artwork, baseball training experience, vintage baseball equipment (old gloves, bats, jerseys), and more.
What are the best baseball gifts for female baseball fans or players?
Great baseball gifts for women include baseball-inspired accessories, handbags, and clothing. Moreover, you can not go wrong with engraved sports memorabilia.

Final Thoughts
Whether shopping for young fans and players, serious collectors, fashionistas, or aspiring players, one thing is certain – the baseball world offers many fantastic gifts. There is something for everyone, from equipment and memorabilia to fashion accessories and personalized gifts.
Consider the person's style and passion for this game, check this list of best baseball gifts, and you will find the ideal gift. I am sure that whatever you choose from this list will make your baseball enthusiast happy.